Building a home in a foreign country can be very stressful with the different rules, regulations, building procedures and permits that are unfamiliar to the average prospective home owner/builder. There are language barriers to overcome and a level of trust that should never be overlooked, especially when it comes to money payments, deposits, transactions and other legalities. Cerralvo Construction handles these for you, and we are proud to offer our clients a truly unique building experience
We work hand in hand with you, architects and engineers to ensure you are getting the best product, design and price for what you need and want. Our onsite project managers work closely with all of our sub trades to ensure the quality we know you expect.
Our custom home team treats all of our clients projects with the utmost care and attention to detail. If you're looking for a turn key building solution, custom home, project management or simply some consulting advice on how to get started, we would be happy to help.
Thank you for choosing Cerralvo Construction for your project needs.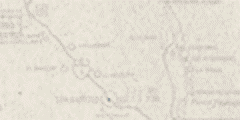 Cerralvo Construction specialises in Custom Home Construction and project management. Our experienced and dedicated team work hard to provide the best construction in our area.